Stonework
Nothing as beautiful as natural stone
For years, TaggStone has provideed Dallas homeowners and businesses the artful application of landscaping stone to enhance nature's elements and compliment their architecture and property layout.
In regions such as the Dallas/Fort Worth metroplex, which is often plagued by drought, or if you prefer a low-maintenance property, the best alternative to a lawn is an extended patio. This is basically an enlarged patio that replaces the lawn or other high-maintenance landscape. Using large stones for steps and implementing a layered garden using rocks or decorative stone is the perfect answer.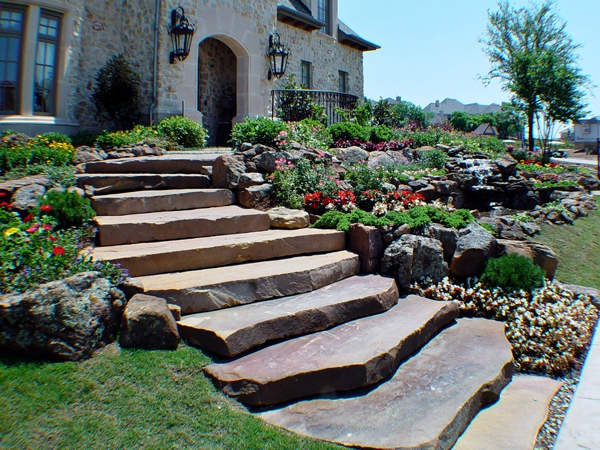 Hardscape
Customers have learned that the functional use of stone can raise the value of their property. Our customers also know when it comes to retaining walls, patios and other concrete landscaping products, Tagg Stone is the leader in north Dallas. We have a reputation for quality hardscape that will deliver great functionality and lasts virtually forever. Talk to us to get ideas for using stone that will complement your landscape or garden.
Hardscape and outdoor living areas designed and installed. Custom stone cutting and fabrication available.
Flagstone
Slabs
Gravel
Chopped Stone
Random Rectangle
River /Creek Rock
Tumbled
Building Stone

Saw Blades
Crafts
Oversized Slab
Builders Stone
Ledgestone
Drystack
Boulders
Pave Stone
Due to the nature of our earth's products: color, exact sizing, and special characteristics cannot be guaranteed. Please be aware of computer monitors and desktop printers when selecting colors whereas they may appeardifferent from the actual. Please visit our Terms and Conditions page / Product quality section for further details.
Rely on us for…
Coping Stone
Random Rectangle
Miscellaneous
River Rock

Cement
Tumbled
Saw Blades
Crafts

Flagstone
Chopped Stone
Oversized Slab
Builders

Ledgestone
Drystack
Boulders
Pave Stone
Contact us now to order the right kind of rock for you!!!!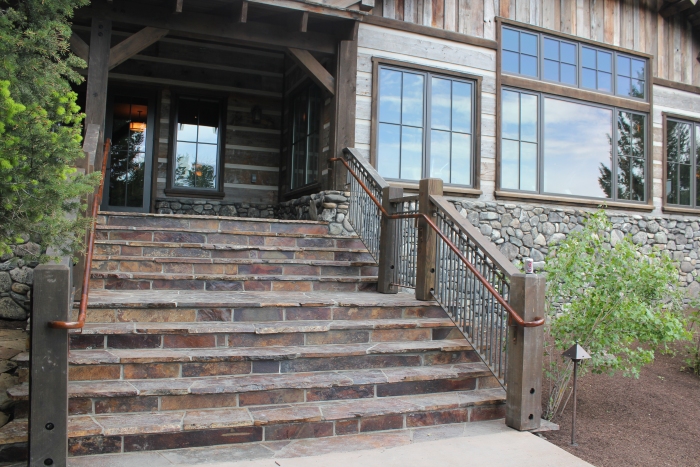 972-736-1110 after hours 214-808-8923
The Following charts are a guideline on the amount of material needed for your project.
Coverage

One Ton of Rock Covers:
One Cubic Yard of Soil or Wood Mulch Covers:
240 square feet
1" deep
300 square feet
1" deep
120 square feet
2" deep
150 square feet
2" deep
80 square feet
3" deep
100 square feet
3" deep
60 square feet
4" deep
75 square feet
4" deep
50 square feet
5" deep
50 square feet
6" deep
40 square feet
6" deep
25 square feet
12" deep
20 square feet
12" deep
Above coverage is approximate for
soil mixes / wood mulch that are sold by the cubic yard.
Material Coverage Conversion Chart

Material Category
Area Per Ton Coverage
Flagstone coverage
120 sq. ft. per ton up to 1½" thick
Flagstone coverage
80 sq. ft. per ton up to 2" – 2¼" thick
2" – 4" rock coverage
60 sq. ft. per ton
4" – 8 " rock coverage
40 sq. ft. per ton
4" strip stone coverage
55 sq. ft. per ton
8" wall rock coverage
20 sq. ft. per ton
Above conversions are approximate for categories listed only.